Topic of the week – The Micro-Shipper Market & Second-Hand Fashion
The reCommerce and micro-shipper market has grown drastically over the last few years, with marketplaces like eBay and Vinted at the forefront of its expansion. If you haven't heard of reCommerce, it is the process of selling pre-owned items through an online marketplace, to other buyers who may reuse or recycle them. Micro-shippers are C2C or SME businesses who usually ship a relatively small amount of parcels each day, through online marketplaces like Vinted for example. There are many ways that these sellers may opt to ship their parcels, through a self-service counter, Pick-Up Drop-Off (PUDO) points, or they may send them to Vinted who will consolidate all parcels in their own hub, and then use a carrier to deliver to the buyer. In the UK the leading reCommerce marketplace by brand awareness was eBay at a staggering 94%.
The micro-shipper market is a great opportunity for carriers and shippers as it grows in popularity. A statistic released by Yodel showed that its C2C delivery service had grown by 132% since July 2022. In 2022, 49% of China's online consumers purchased second-hand products online, with 263 million buyers, an 18% increase from the year before. The growth of reCommerce is being seen worldwide, so it is no surprise that retailers are now looking to tap into the market. It is no longer just online marketplaces that are selling second-hand, but both online and in-store retailers, like ASOS and Urban Outfitters are offering 'reclaimed' and 'vintage' sections that promote re-selling pre-owned apparel. Second-hand fashion is at the forefront of the reCommerce revolution, and with sustainability on people's minds, it's no surprise that it is incredibly popular.
The share of second-hand clothing in people's closets worldwide increased from 21% in 2020, to 27% in 2023. The primary consumers of the second-hand fashion market are younger generations, due to their purchasing power and desire for greener alternatives. Buyers feel that by embracing environmentally friendly shopping behaviors, they are contributing to a more sustainable future. The USA were the top exporter of used clothing in 2020 with a trade value of $712.6 million USD, and 30% of Americans buying second-hand clothing in 2022. The second-hand fashion market is not just a great opportunity for clothing resellers, so don't feel left out. The umbrella covers both accessories and footwear resellers as well. In 2021, while 42% of USA consumers purchased used clothing online, 31% purchased accessories including jewellery and bags, while 28% purchased used footwear. Overall the second-hand fashion market reached a worldwide value of $177 billion USD in 2022. This figure is expected to increase by over 98% by 2027 reaching $351 billion USD. If you were considering diving into this market, don't hesitate, as it is bursting with potential.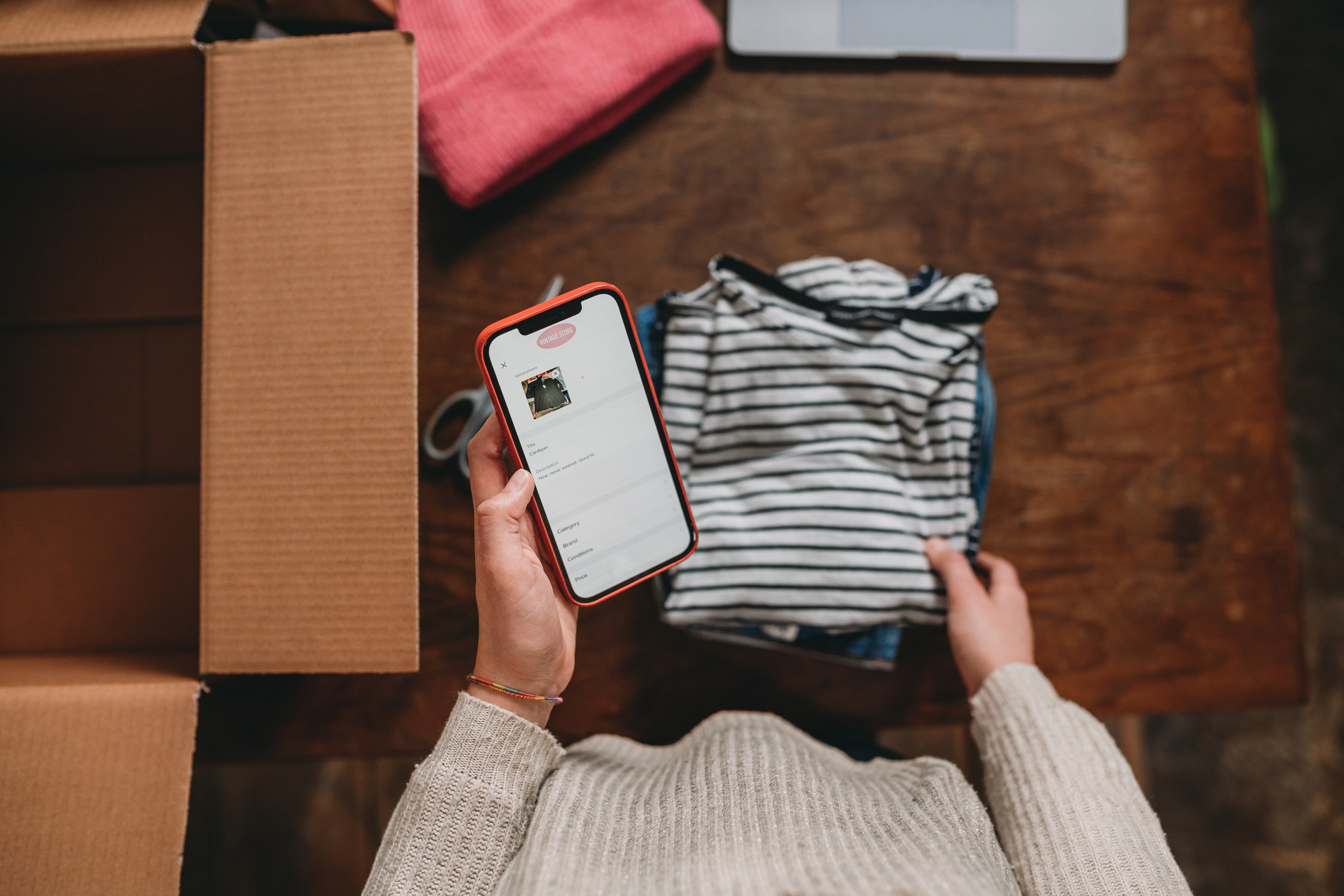 In other news
Another Drone on the Scene
Another company leading the way in drone delivery services, Aerit has launched its own service that will cover select households in Sweden. Aerit's drones will offer delivery services for products such as pharmaceuticals, groceries, meals and retail purchases from a range of stores and restaurants. Aerit's sustainable Nimbi drones are autonomous, battery powered drones with maximum capacity of 4kg. What makes these drones interesting are the included winching system which means the drones can collect and drop off parcels without support. Currently these service are only available to elected households within Värmdö Kommun, and will be available on weekends with weekday expansion soon to come.


Sustainable Trucking Tests
CEVA Logistics has also announced trials of its own, for the testing of heavy-duty hydrogen fuel cell powered trucks. These trucks were designed for Toyota Motor Europe (TME) by manufacturer VDL Groep. CEVA will test these trucks, in partnership with TME under a five year contract starting within its operations later in 2023. This is part of CEVA's plan to implement emission reducing alternatives into its ground operations. The trials will test the hydrogen fuel cell technology and allow for it to be evaluated before being integrated in Europe. The trucks will move between two TME sites, and CEVA predicts that the use of these trucks could reduce the company's carbon footprint by 690 tons of CO2 across the five year test.
eCommerce Market Stats
See some statistics relating to this week's topics in the eCommerce market below.
Most popular websites for second-hand shopping in the U.S. 2022 (Share of respondents)
eBay – 64%
Facebook Marketplace – 55%
OfferUp – 24%
Most well-known second hand apparel online shops in the UK 2022 (Share of respondents)
eBay – 94%
Etsy – 79%
Vinted – 76%
Estimated worldwide secondhand consumer goods revenue by category, 2026 (in billion USD)
Apparel – 99.49
Accessories – 25.97
Footwear – 20.92
The main drivers of secondhand consumption worldwide in 2020 (Share of respondents)
Larger selection of choice – 85%
Trend and Uniqueness – 81%
Affordability/Purchase power – 77%
Environmental consciousness – 70%
*All statistics sourced from Statista
That's all for this week…
If you would like to read more industry related news and insights, check out our articles below, or get in touch to discuss our services!